Meet the Cook Family
Our generation is the first generation on the Cook Family Farm and you guessed it, we are a family who enjoys the way of life that unconventional farming allows. We believe that our way of farming is a way of life and a love of working together as a family. The two of us, Tom and Waneta moved to our property in the spring of 1993 with our first daughter, Amanda and our family began growing and we have now been blessed with a total of 11 children.
We are passionate about 3 F's. What are they? Our faith, family and farming. We try each day to live out our faith and feel strongly that God expects us to care for the children, soil, animals and world that He has blessed us with. Therefore, we know that it is our responsibility to leave this land better than we found it.
Our family is a treasured gift that God has given us. We enjoy working beside our children. Each of them plays a significant role in our family farm. The love for farming was inspired by several individuals Grandpa & Grandma Jones (Waneta's Grandparents), Bill Bartow (Tom and Waneta's agriculture teacher),  and the FFA organization.
How did we become passionate about these non conventional farming methods? One book, one person, Pastured Poultry Profits, by Joel Salatin. And I guess they say the rest is history and the beginning of the Cook Family Farm.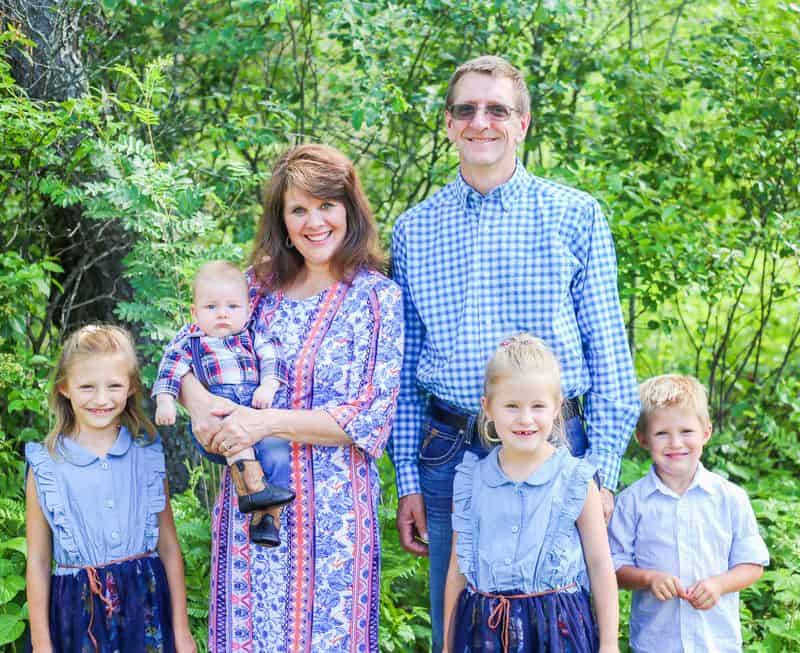 Naturally Raising Our Animals
We began raising a few chickens the summer of 2000 after reading Joel Salatin's book, Pastured Poultry Profits. When we began it was to raise meat birds for our own use selling a few just to help cover costs. Over the past 10 years it has grown into a family farm and business.
Our passion for all natural, non- medicated, grass fed meat was kindled after reading Salatin's book. We began modeling our growing practices after his at Polyface Farms. Over the last 18 years we have expanded our production to include pork, beef, lamb, eggs and turkeys. Joel Salatin's books have guided us through these expansions helping us to raise the healthiest meat.
We are proud to call our meat all natural and our eggs truly free ranged on fresh pasture. All of our feed is from grains that are GMO FREE!!!! We have worked very hard to provide the best product for ourselves and our customers. All of our meat is free of MSG's and Nitrate's.
Stop By and Say Hello
Our farm is a great place to visit and see firsthand how we raise our animals. The Cabin is our onsite store and offers a fine selection of our farm products.